Without much fanfare or customer communications, it seems as though Charter has upgraded their bandwidth speeds for their cable Internet services with no additional cost to customers. I can't complain too much about that, now can I?The new speed increases impact three of their broadband plans. Only "Lite" speeds remain unchanged:
Lite: Remains the same at "up to" 1 Mbps/128 kbps
Express: Increases from 5/1 Mbps to 8/1 Mbps
Plus: Increases from 10/2 Mbps to 16/2 Mbps
Max: Increases from 20/2 Mbps to 25/3 Mbps
Based on an article by Phillip Dampier, Charter is also being a bit soft on previously announced bandwidth usage caps… Something I'm quite happy with but have spoken about such disappointment before. While I am currently passing over $60 a month for the Max speed, I'd be quite curious what their limited available offering of Ultra60 plan for 60/5 Mbps service would be like. At $140 a month, I won't be all that tempted to test the waters. And for the most part, I seemingly already have faster Internet services than most corporate locations I visit. The issue isn't my connection any more but rather the content providers.

Without any HD Winter Olympic coverage to worry about like a few summers ago along with ramping up on my new job (that is providing the need for a lot of ISO and software downloads) – I've actually been pretty lean on my bandwidth usage.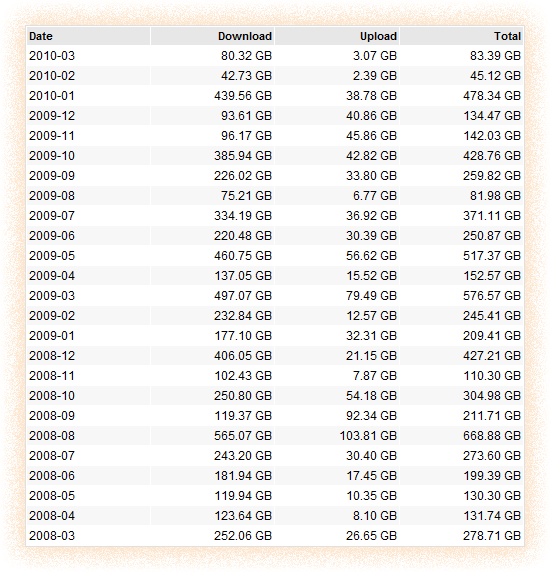 August of 2008 still holds the record… Does make me wonder if I could actually set the bandwidth faucet on full and pull down ~264 GB of data a day or close to 8 TB of bandwidth for the month. Whew! I think I'd get bored with trying to find enough stuff to download to keep that queue filled.
So positive vibes right now for Charter – even after spending an hour on the phone with their Customer Service slash retention team to renew my bundle pricing… (Don't even get me started…)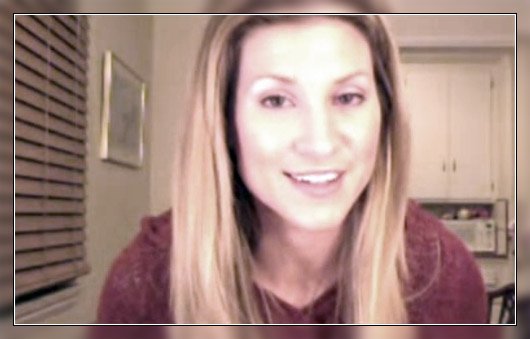 And Charter Melissa – I hope you were able to finish your research project with your extra bandwidth!