As part of my new work-from-home efforts, I received an HP All-in-One OfficeJet 6310 for my printing, scanning, and faxing needs. For a retail price of around $150, I was pretty skeptical. However, after a few days of using it I have to say I'm quite impressed with it's printing abilities and my need for an occasional copy of a hotel receipt.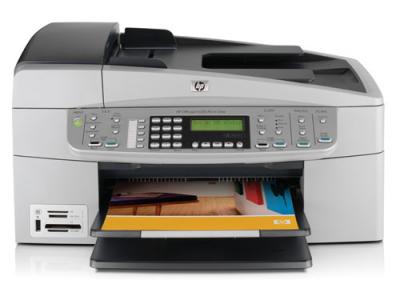 So I was recently saddened when a needed reinstall of my desktop Windows XP started throwing up errors when trying to print a test page to it. I've installed the network drivers several times… It's a pretty straight forward effort. (And printing to my Brother HL-5250DN worked just fine…)
setup.exe -h HostName
Heck – that's if you use the corporate drivers. The "home" drivers will even scan your network for the printer.
So – XP's firewall was disabled, virus software was disabled – no errors messages on the printer driver install. I couldn't even share to it when I was successfully able to install it on a different machine. What's going on here?
Well – yes. I did one thing differently. I installed Windows XP SP3. Love the service packs.
A removal of SP3 left my computer is a bit of a mess since I had already installed a lot of programs and drivers after the SP3 install… But I was able to print. Instantly.
A quick Google the first time around didn't show much promising hits. But I was searching specifically for issues related to the 6310. Come to find out that others are having the issue if you search for "network printing issues sp3" you'll get a few stray users with similar problems… All inconclusive in the fix.
Well – I just didn't have the problem to keep looking. I'm sticking with SP2 for now. I'll let somebody else troubleshoot the problem this time around… (I'm guessing that my Brother laser printer is working since the printer itself has a network spooler built into it… I just connected to it via HTTP rather than through the HP software…)