Looks like my signature on the online petition to keep Netflix profiles around finally paid off! Well – probably mine and thousands of others (along with the numerous online discussions and posts like mine…) While this message came to light on Monday (I was traveling and not able to make a cool image for this post until I got back home…) – Netflix has reversed their decision to drop the profiles functionality from their Web site.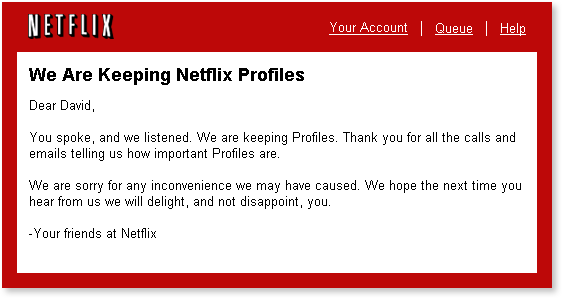 I can only hope this decision won't cause their Web site to crash… Being that the first decision to do away with such a useful feature was for the overall improvement of such said Web site.
At least this time it came from my friends at Netflix rather than just the "team" at Netflix.