So it's not exactly 200 years… But this post marks my 200th update to this Web site. I thought I'd reflect a little about this momentous occasion… At least pull a few amusing facts that maybe even I didn't know about.
History
PULPFREE.ORG was registered on March 25th, 2006. However, the first actual post on this Web site was really on July 23rd, 2006 and was essentially a "Hello world" posting with my logo and not a whole lot more. If you're paging back through all the posts you'll see that I have a earlier posting from November 24th, 2005 called "Why You Should Wear Seat Belts" – but it's actually a posting from my first blog called "Dave Pad" highlighting, well… why you should wear seat belts. Simple math also makes my average posting about once-a-week. Not too bad considering – but I'm always aiming to publish as often as I can.
Popular Posts and Keyword Searches

I'm a metrics kind of guy and I'm always amazed at what draws visitors to this site. You can view a few months of Web stats on my locally hosted stats Web site, but these are a few highlights…
Instant Addiction – Falling Sand
This was an addiction for me… And obviously for a lot of other people as well. Essentially this is a Java applet game which you draw like a paint program elements such as ground, wax, sand, oil, seeds, fire, water, and salt and let those elements interact with each other. I haven't been back to play since seemingly everybody is playing FarmVille now… But it's still a high draw for my Web site.
Taylor Swift – Love Story (J Stax Edit) and Lady GaGa – Poker Face (Glam As You Radio Mix)
These two top posts I believe get their ranking mostly from image search engines or potentially an easy MP3 download. They're both part of my Earworm category which does have a 30-second sample of songs which at some point in time were endlessly stuck in my head. It could also be simply the over exposure of both of these ladies and seriously – those GaGa songs really were like a virus.
Heart Attack Grill – Triple Bypass Burger
How doesn't love a good burger? Mmmm… And this burger joint made plenty of headlines in December of 2006. So not only do we get nice burger pictures… But side by side with scantily clad nurses!
Kelly Clarkson's Hunt For A Boyfriend
Last but certainly not least, searching for "Kelly Clarkson Boyfriend" on Google brings up this listing on their first page (though right now at the bottom of that first page…) It's clearly no secret that Kelly is #1 on my "Make Believe Girlfriends List" (still yet to be published). So Kelly – if you're Googling Yourself and you've stumbled upon my Web site, don't make yourself a stranger… Send me a quick note hello! 😉
By The Numbers (Web Stats)
What update wouldn't be inclusive without a few page hits and visitor log info. Perhaps I could have done a front page odometer style counter but really – this isn't GeoCities now is it?

Okay – maybe a little nostalgic… Hold on for some pretty bland Excel charts…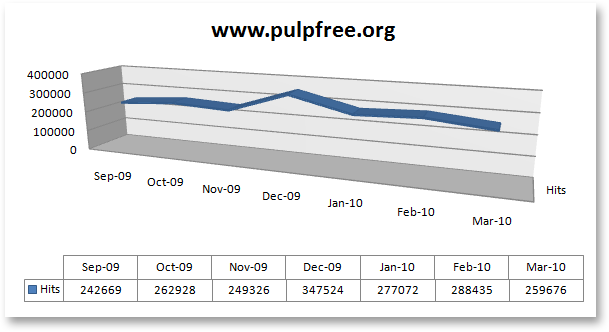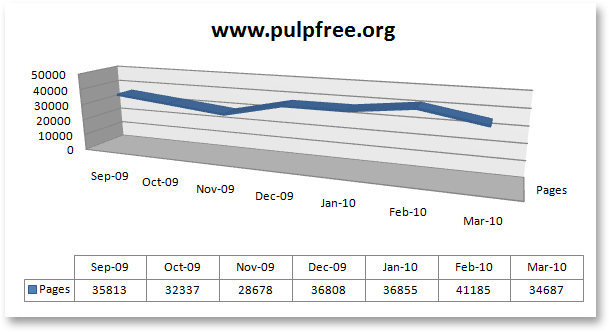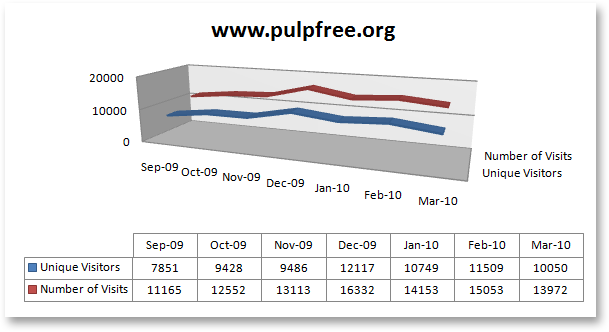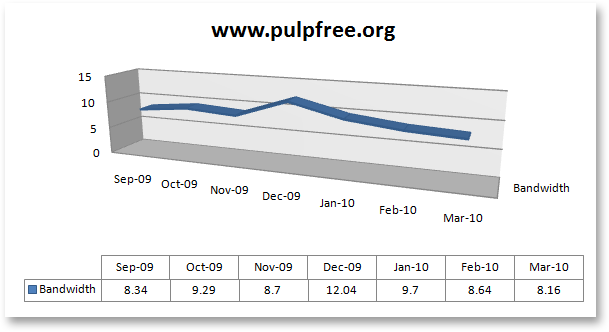 My peak time of day is around 1pm Central with a majority of my visitors coming from the United States and Great Britain, then following up with China, Canada, and Germany. Most of my visitors are using Windows (80%) or a Macintosh (9%). From those Internet Explorer is still in the lead (54%) with Firefox and Mozilla providing the other 30%. It is good to see Safari (7%) and Google Chrome (4%) making an appearance as well… Last fun bit are browser screen sizes with 1024×768 the most popular (37%), 1280×800 (14%), 1280×1024 (14%), 1440×900 (8%) and 1680×1050 pulling almost 5%.
Final Thoughts
I've actually had a good time writing about a fair amount of random information that I hope has served to help, amuse, delight, or at the least – waste a little bit of your time. While probably more popular with Google, Bing, and Yahoo than any sort of regular visitors – I pledge to continue this sort of online therapy as long as it suits to amuse me… Which seemingly does keep me coming back for more.