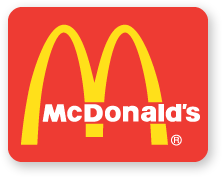 It's that time of year again. Cooler weather, check. Fall leaves changing colors, check. Monopoly at McDonald's, check! I've looked forward to this game for the last few years – not that I'm specifically a big fan of McDonald's… I did grow up with Happy Meals and have admitted to having a short-term crush on their Chicken Selects a few years back. Come to think of it, I also get a craving for a McRib… But besides ALL that – it is what it is.
Now after getting all excited about gathering up all my game pieces and hoping this would be the year that Boardwalk would be mine, I came across a Web site that simply dashed all my hopes for being a winner. What? Not happy with free fries or Coke Points? Check this out: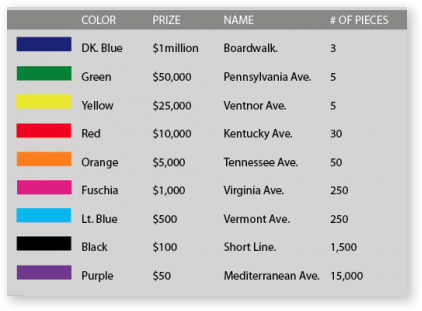 Out of the millions of game pieces, the chances for finding the big ticket items are pretty slim. Only 3 Boardwalks. And that's if none of the game pieces get thrown away! Not that I'm going to be eating 10 piece Chicken McNuggets just to grab a cool million… But it does seem like a long shot.
So if you're still persistent in getting a few "1 in 4" prizes, know that the packet of hash browns off the Dollar Menu are supposedly the cheapest way of getting game pieces. Suppose you could also send away for free game pieces – but then you don't get to taste the goodness of fried potatoes! I've also heard that buying a medium water scores you some game pieces – but that's just odd.
So if you're reading this and happen to have found a Boardwalk game piece lying around, drop me a message below… I might have a match!