There have been a few new additions to the family clan that I've been needing to talk about… It's been a long time coming, but we're now parents to a brand new Wii.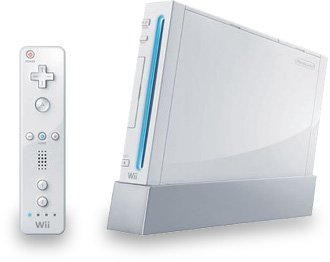 Now already being a long time XBOX camp member, the Wii was a nice addition for C and I to play some fun games together… (It was rather stressful playing racing car games with her!) Funny part of the story being that I asked a few of my friends to keep my eye out for them during their travels. It happens to be that two of them found them on the same weekend and purchased one for me. What would the odds be of that happening again knowing how hard they've been able to find? (They seem to be coming into their own again… being a bit more available now…)
C
D

---

(I don't usually
have my mouth hanging
open like that!)
I've now spent enough time with WiiSports to become a pro at Bowling (just barely) and I'm making my way pretty well with Tennis… I just need to get C to put in some more time practicing!
Second up has been a real "Life Changer" – a shiny 16GB iPhone has also made it's way into my life.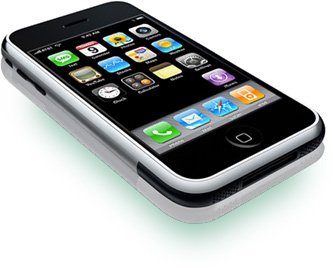 Since starting my new job at HP I needed to become more connected with e-mail and it's works really well. Add the ability to sync my Microsoft Outlook information, a gorgeous screen for watching videos and a being a pretty decent phone it looks like I couldn't go wrong. (Notice I didn't say anything about how pitiful the EDGE network with AT&T is… – oh wait – I just did… ugh…) Of course, I'm sure that an even shinier 3G phone is just on the horizon but in reality – I'm not that much of a mobile network user… It works great with our home Wi-Fi which is where I use that kind of functionality the most…
With the introduction of my iPulp phone (yeah – I named it iPulp) – that meant it was time to let a few of my older iPods go… I've had my first few experiences with Craigslist and I have to say I've made out pretty well. My 30 GB black Video iPod went for a respectable $125 (of course – $300 new!) and I know that they're actually selling for more than that now. But it went to a better home! A few of my sound modules have also headed out to some other musicians and if I'm lucky – my 65" Mitsubishi HDTV might have a new home as well! Cross your fingers!
Well – that's my story for now (and I'm sticking to it!) We do have a big milestone coming up next post… That's right – #100 is coming up next… Oh whatever will I write about?