It recently came to my attention that a Saint Louis local idiot once again purchased an iPhone and returned it back to the store just within the 30 day return policy.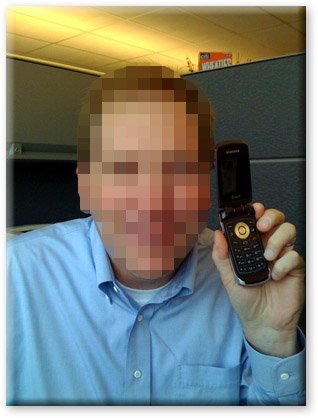 With the purchase of the new 3G iPhone at an AT&T store a few weeks after release, it was told to me that with even with a nice leather case – the size of the phone eventually proved to be just too large to keep in his pocket. Asked if he really thought the size changed that much between iPhone 1.0 and iPhone 2.0 – his eyes rolled into the back of his head and asked for another sweet tea.
Good luck with your cheap-o phone, idiot. I'm sure the size of your new phone is in relationship to the peanut-size brain rattling around in your head… How could you not just love the iPhone…
Just to be fair… This local idiot is a great friend of mine… And long time lunch partner (and don't read anything into that!) This was just a cynical, sarcastic, tounge-in-cheek effort to hassle him and his Apple iPhone issues… I'll be sure to report when he picks up an iPhone 3.0 phone as well… And returns it!