I'm a digital pack rat. Well – mostly. My "junk" is really pretty organized – I just have a lot of it. Last November I upgraded my primary storage system to 4 TB and it's done pretty well for me… hovering around 3 TB used. My secondary backup server carried the replaced 500 GB drives and it was handling its duty pretty well. Mostly. Last week some of those backup drives started complaining about disconnecting from the system and then finally just disappeared altogether. During this time I've been using Windows Home Server to perform backups of all of my laptops, desktops, media centers and virtual images… And quite well at that. Now I'm presented with my next hobby project – some out of necessity – part out of playtime. I'm going to try out consolidating my storage into a new storage server that I've planned to be expandable for quite some time. When all is said and done – I should be looking at about 13+ TB of available storage that will include backups.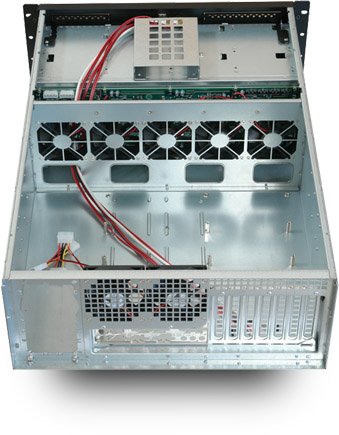 I've now ordered up and should see next week the following rolling into my personal datacenter…
When I'm all finished up I'll actually have a left over computer – which is usually what you should be using for a Microsoft Windows Home Server in the first place… But alas – with one bad backup system and the primary not touchable, this will be a migration effort. I'll chronicle up the efforts here similar to how I managed through my HTPC build (which is still working out quite nicely!)
Be sure to keep an eye on these other great forum posts for similiar builds… (This case is just awesome no matter what you put in it…) – AVS Forum and Extreme Systems.