I couldn't pass this one up… Buckle up, it's a long one… And so here goes the story…
As you've previously read – I've been on the hunt for a new car and had even taken a few test rides around  that had me pretty much settled in on a new BMW M3. So much so that I think I probably broke the "Build Your Own" BMW Web site components. Nice Melbourne Red Metallic with the Beige Novillo Extended Leather – of course with all of the extras… Even had invoice pricing lined up and was ready to place an order…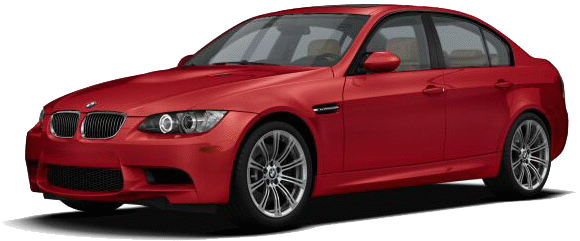 Just had to do one more thing… Take the wife on a test drive.
Well – I still had fun with the second test drive but it turned out that the car was claustrophobic and the seats were way to uncomfortable. To be fair, the BMW interior is pretty much in your face… For me, a good thing. For the wife – a bit too much. In this case it was essentially the black interior (all over the place) that sealed the deal for the no-go disapproval. The M3 doesn't have the full beige interior (floors, side panels, etc.) like the regular 3-series do and the extended leather helped – but not enough. So what's next?
I took out the M3's German cousin – a Mercedes-Benz C63 AMG that had come in at a local dealer. Oh yeah – the sound was awesome. That big 6.2L V8 just rumbling as soon as you start it up. It had the awesome power under the hood and was sitting with all of the right credentials… A fast, sporty 4-door with more grunt than you know what to do with. A 15 minute ride around the block and it had plenty of gusto. In reality – I've never had a Mercedes-Benz on my list. I've always been a BMW, Audi, Acura kind of fan… But I was starting to become a convert. After hearing fantastic stories from a friend that had a few C-Classes and a family member that had a few E-Classes – it required at least a first look. The C63 AMG however, had the most hideous seats imaginable. The side bolsters just stabs you in the side. I knew I hated them – the wife test had already failed before it was taken. So I thanked the dealer and headed on out… but not before providing a glance at a 2008 E63 AMG. The salesman said that it had the same engine but a much roomier and comfortable interior. "Hmmm" I said to myself… Then he told me the price and I moved on.
Price was an issue so to even take a peak at the larger, big-engined sedans I needed to stick to the used market. So with the new cars out of the way, I took on the task of finding perhaps a used Audi S6 and BMW M5. Just happened to be that a local BMW dealer had a 2008 M5 available to test drive… Nice black on black that was the finance manager's demo car… And a 6-speed with all of the options as well! While priced still too high (don't they all price too high so that we have to haggle?) – I needed to at least see what it was like. Oh – and it was awesome as well – even if I did wait 45 minutes for them to pull it around. It did reek of cologne… or body spray – or whatever was spilled in the car… But was a blast to drive. At least until the side bolsters reached out and started molesting me. The power came on strong through all the gears – and in the end tt was enough to come back around that evening for the wife test. (Still didn't like the older generation iDrive – but perhaps I could live with it…) – In any case, it failed the wife test as well. Similar issues which I could also understand. All of the black provided a cave-like feeling – and even though it was a bigger car than the M3 – it still seemed up front and in your face. I was actually thinking more Acura like… I don't really need the dashboard smacking me in the face if I'm moving up in size. And those side bolsters scared the crap out of the wife as well. Oops…
Now I'm starting to get scared. The used market for the Audi S6 is pretty empty. Nothing around town to test drive… And the more regular A6's that we looked at over the weekend the less I liked their interior and technology packages. I absolutely love the Quattro All-Wheel-Drive – which is why the Audi was still in contention…
Back to the drawing board. I'm starting to get consumed with this effort… I over-analyze and research just about any purchase these days. Looking through BMW M3 & M5 – Audi S4, S6, RS4, now toss in the Mercedes which I've never looked at before and I was keeping myself awake at night absorbing information. AGH!! Loads of Top Gear and Fifth Gear reviews… Along with head-numbing forum posts and review Web sites & videos…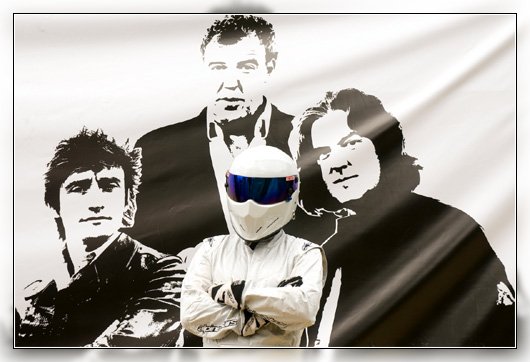 But then I decided to at least try out with the wife the Mercedes E63 AMG. Maybe we could talk down the price A LOT! If anything, see if she even likes the seats, the interior – and to see if it still had the fun-to-drive feeling of the C63. We left work a bit early and headed to the Mercedes dealer once again and they pulled the E63 around for us to drive. Knowing that it had been around for a few years on their lot wasn't that big of a deal… But they could have at least washed off the grass clippings!
Oh man – was it everything the C63 AMG was and then some. Same smile on my face as the M3 & C63 – but a lot more comfortable and the cabin felt just like my Acura RL. We took it around the test loop, through some back roads and on the highway and clearly a great car. My only fear at this point was looking at too much of a car. Kind of like house shopping where you know what your budget is and yet when you're out and about and see an open house – you're compelled to take a look. (Real Estate agents know all about this phenomenon…)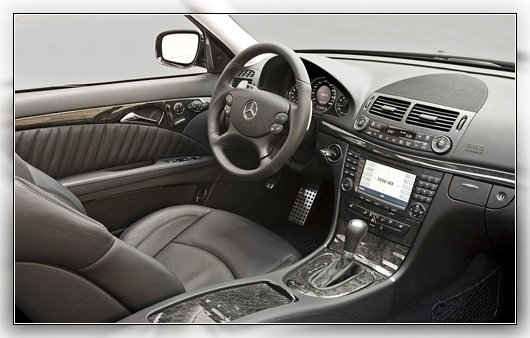 We finished up and then headed out to dinner to discuss. The wife was strangely quiet for most of the ride… Could have been that the salesman was talking the whole time telling us about every little feature and why Mercedes-Benz was a better car than anything else I was looking at. (Please… just be quiet for a few minutes!) But in the end I was looking to simply get feedback if we were heading in the right direction. Was I going to get a thumbs up? Thumbs down?
Two thumbs up!!! Woo Hoo!!! Now we're getting somewhere! And now it's time to get some more research done. That equates to less sleep.
So this particular car was a great option as long as you factor out the cost. Even though it was a 2008, it only had 200 miles on it. I liked driving it, the wife liked riding in it! I started a hunt on the used car Web sites for comparable pricing. Now that turned up an interesting tidbit. The dealer's pricing was a bit too high – even if they wanted to call it a "demo". I wanted to compare it to a used car and found that it was potentially getting closer to my affordability. I submitted a few requests to these other dealers and even on their lower prices, wouldn't budge to get into my budget. I didn't want to raise my budget – so I kept looking.
And then a few more revelations. Come to find out that the model year 2010 was a complete refresh (which I didn't really care for) but in that the 2009 had a technology refresh… Meaning upgraded navigation, blue-tooth and other connectivity changes. While the 2008 test drive was okay, I hate seeing new technology is similar cars. BMW had that same issue with their iDrive and I'm sure it's held back some interest in their older cars as well. So 2009? Well…
At this same time a friend of mine pushed again on the Mercedes-Benz connection, but from a different dealer that he had worked with. Knowing that the 2008 option was unique, I still talked with the second dealer to see if they could provide any assistance. Turns out that I received a call from their Sales Manager and right away they seemed much more attentive to listening to our needs. We talked a bit on the phone and he mentioned that he'd look around their options and see if something could be done in the area of used E63 AMG models. A few days later I revisited one of his voice-mails and picked up on his "we might have some options on a new E63 AMG that was still have in our showroom." I bit and called back.
Come to find out that Mercedes-Benz was offering some crazy dealer incentives on their remaining 2009 models now that they were a few months into their 2010 model year. Hmmm… Sounds good so far. Additional fleet discounts actually brought the price down into a range that was less than what the first dealer was selling the 2008 E63 AMG at and we sealed the deal!!! Granted there were a few days in-between those efforts including a few more test drives and national dealer discussions. But in the end it came down to an E63 AMG with the exact options I wanted, a local dealer that I actually respected, and price that was within our budget.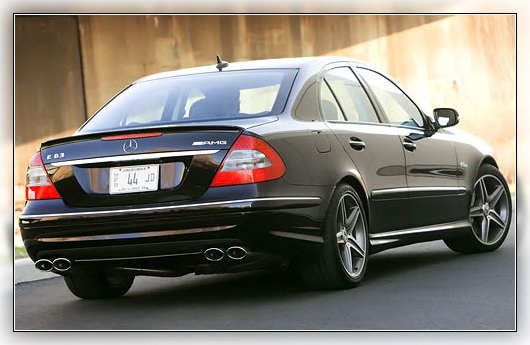 So now that the decision had been made and "New Buddy" is home tucked away in the garage, I figured I'd try to keep a running discussion on the new car experience. I came across a few posts on the Web from another fellow named Ken Hanscom that outlined his personal experiences with his BMW M3 and really enjoyed the first-hand perspective. Strangely – it's really hard to find people that actually write about their own personal experiences when you're searching Google or Bing. You get a lot of car review sites or dismal forum posts from people that don't even own the car you're researching. So even though there's not an custom-ordered M3 waiting for me, I'm not bothered. I've got something even better…