The sun was shining, the wind was blowing – yet still a slight chill in the air. It's been a bit over three years since I've been acquainted with new Buddy and I've been having a slight new car twitch that's been bugging me lately. This afternoon, I decided to do something about it. Time to head to a few car dealerships.
About 5 years ago I took the plunge and test drove about everything I could get my hands on – specifically around my price range of $30,000. BMW, Mercedes, Acura, Audi… Just to name a few. It was a good time to really see what was out there and to gauge how far my hard earned money would get me. At the time I ended up going with the new 2004 Acura TL and loved every minute of it. It had a beautiful shape to it, four-doors… Plenty of power and technology goodies galore! (I thank my TiVo for prompting me with one of the first user-selected ads to run for the introduction…)
Flash forward back up today and while I've graduated up to an Acura RL (and I've truly grown attached to Buddy and love how awesome of a "grandpa" car that it is) – I'm really wondering what else is out there. What's new… What's wow… What's just a few more dollars in monthly car payments. While technically my lease is up in December – the fantastic buying opportunity and low borrowing costs are tempting me to start Christmas shopping early. So what was up for this past afternoon?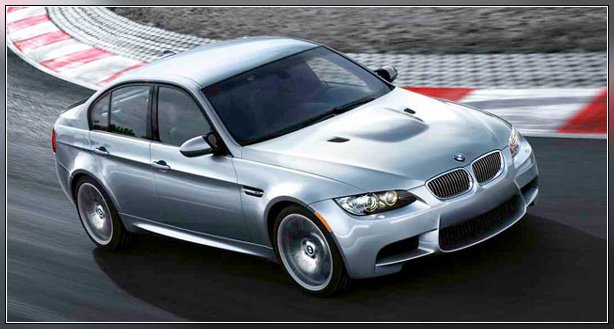 I took my first visit of the afternoon up to Autohaus BMW where C has had great service with her own BMW. Might as well start with the car that I've been wanting since I was just a youngster… The magical 3-series. I've read too many Internet discussion boards and more than my fair share of TopGear (and other car shows) to know that it gets not better than the king of the hill… The M3. Essentially my goal was to see how different the 335 was from the M3 in terms of driveability and if I'd be happy with the 335… You know – not pine for the M3.
Well… The M3 is just awesome. I can't describe it any other way unless you're actually in the car driving it yourself. Having that V8 with 414 HP available in every gear – just waiting for you to punch down on the accelerator and feel it pull you forward just never got old. On the highway in 3rd, 4th, 5th or even 6th I could give it a bit of a flip and just let the noise in. I smiled every time. I mean – 6th gear!!
Granted – I've never had a V8. My trek to the top of car mountain includes mostly all 4-cylinders with just the last two really having powerful V6's. The 300 HP in my Acura RL is no slouch and makes straight line acceleration pretty lively. But that smooth, silky V8 in the M3 is just addictive. I won't go on here – there's plenty of YouTube videos and reviews on the Web that nail the M3 experience. So what's up next?
The 335i. Again, for the most part the "car" is the same – but the components are mixed up with a turbo V6 with 300 HP and in my demo, all-wheel drive. I even had the chance to play with the new iDrive and I was really impressed compared to the 2008 iDrive (which really sucked). The 335i is a great car. But the issue really comes down to… I'm now already under the influence of the M3. I felt I needed to down shift each time in the 335 to pull out the same grunt of the M3. There was a little bit of lag in any acceleration whereas the M3 always just provided the grunt. Did driving the M3 first ruin my 335 experience? Yes. Could I be happy with the 335 and dismiss the memories of the M3… Only time will tell… Only time will tell… Of course, dollars will speak on the real decision. That'll be for another day. I'm still needing to get back to my M3 blissful happy place…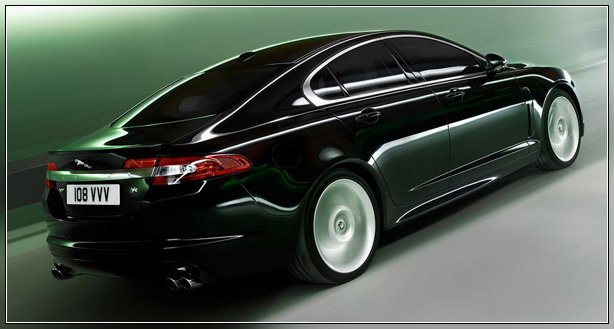 Jaguar XF time…
I first laid eyes on the XF at a stop light near my house and there was one right in front of me. The rear end is just blissfully beautiful. I snapped a picture of it on my iPhone (and of course, uploaded it to Facebook). My first accidental viewing stayed with me and I kept it on the list of next-up cars to keep in mind. I ran into that same XF at least 3 more times in the next week so my karma was starting to get the better of me.
Since one of C's requirements for any next-up purchase is to keep it with 4-doors, the XF lends itself nicely. Probably pulling me back from jumping in wholeheartedly this time around is that while, again, the XF is simply a beautiful car – it is a Jaguar. When I headed into Moore Jaguar (the only dealership in Missouri) it had beautiful cars all throughout the showroom. A walk around the back had two XF's on display for me to poke my head into and to breathe in the aristocrat-ness of the experience. But that's really part of the issue for some of us "new" buyers into the Jaguar franchise. It was just all to… stuffy! Green carpet on the floors, ponderous wood paneled walls and nice leather furniture everywhere. It was like heading into the Ritz Cigar Bar in Clayton but without the cool people, fantastic food, and well.. cigars! Oddly enough, the place was empty as well. I didn't see another customer near that dealer for the entire hour or so that I was there. So is this a comment on my driving experience or the dealer? Well – perhaps one in the same.
The sales guy was nice enough. We talked a bit about the XF and I hopped around the showroom display model and even marveled at the size of the trunk. Oddly that Moore chromed out the wheels and vent covers (isn't that just a Dodge thing?) and slapped on a Jaguar Leaper. Again – old school Jaguar but who wants that?? Really? Next up we hopped into a whilte demo XF and the sales guy drove me out first and took some winding back neighborhood roads quite fast and I will say the XF really performed. It's own 300 HP V8 sounded great and pulled very quickly… (Sorry Buddy… Your 300 HP just feels… "different"). So doing 80 MPH in a 25 MPH school zone probably wasn't the best opportunity to show of the XF's skills – it was grippy, powerful, and amazingly sure-footed. I took my own 5 minute spin back to the dealer and shared in the same gutsy feel of the V8. But this is where my comparisons really start fouling up the XF experience.
If I had never had an Acura TL or RL – the tech, gadgets and quality would have really impressed me. But I've had all "that" stuff for the last 5 years and Acura pulls most of it off either the same or better than Jaguar did. The navigation screen is larger and more intuitive (the XF's screen really looks small… Like an afterthought or from left over, close out technology). The folding open air vents seemed a bit cheesy and I get the feeling would get on my nerves after a while. The pop-up drive control knob was okay… And the remote key fob and button car-start has been done before.
So what I have is a car that's similar to what I have now… Just 5 years newer and has a sexier back-end to it. At the $55,000 price tag, you can't fault it, however. It's a great car. But do I want more of the same? I do like unique. I had a TL before they were on every corner. The RL still stands out as being somewhat unique… But mostly because Acura doesn't advertise much and most people don't have any experience with them.
(I won't even go into the fuglification transformation going on that's really forcing me to look outside the Acura brand for my next car…)
So overall… It was a great day. The M3 is definitely in the lead from the shear rocket ship potential. But I have time… Let it sink in… Absorb the drives and see what keeps me entertained.