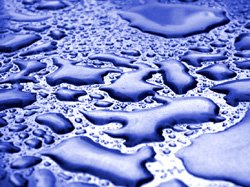 I just saw this on the National Severe Weather Alert:
THE FLOOD WARNING CONTINUES FOR THE MISSISSIPPI RIVER AT ST. LOUIS
FROM LATE FRIDAY MORNING UNTIL WEDNESDAY MORNING MAY 16TH.
AT 8 PM TUESDAY THE STAGE WAS 23.0 FEET.
MINOR FLOODING IS FORECAST.
FLOOD STAGE IS 30.0 FEET.
THE RIVER IS FORECAST TO RISE ABOVE FLOOD STAGE BY LATE FRIDAY
MORNING AND CONTINUE RISING TO NEAR 31.5 FEET BY MONDAY EVENING.
THE RIVER IS FORECAST TO FALL THEREAFTER TO LEVELS BELOW FLOOD STAGE BY WEDNESDAY MORNING ON MAY 16TH.
AT 30.0 FEET… FLOODWALL AT LACLEDES LANDING IS CLOSED.
AT 31.0 FEET… WATER BEGINS ENTERING THE DOWNTOWN PARKING GARAGE.
We saw reports on the Monday morning news about the flooding starting to happen in St. Joe (near Kansas City) from all of the rain that has been going on. However, we haven't really been having a whole lot of rain here in Saint Louis since it finally stopped late on Friday (yeah – right AFTER our wedding pictures were taken…)
So it just happens to be a little interesting to see the impact from something happening some 240 miles away and knowing about it almost 3 days in advance – being able to see something like the Weather Service knowing at some level that the downtown parking garage in Saint Louis is probably going to get a bit wet on Friday. Guess we'll wait and see!