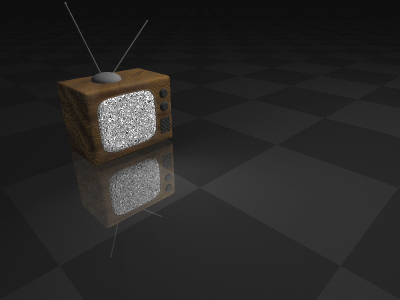 In about a week's time, Charter Communication will no longer be carrying the Saint Louis CBS affiliate KMOV television signal. I stumbled across this tidbit of fairly relevant information just today as EngadgetHD had an article about the new HDTV channels arriving shortly.
So a possible upside to this would be no longer being subjected to the daily Guiding Light obsession that my wife has had for the last 20 years… However, WE are big fans of How I Met Your Mother, The Big Bang Theory, Gary Unmarried, Flashpoint, and Rules of Engagement… Well – you get the idea. (I suppose grabbing downloaded episodes after they air might work in a pinch but very annoying and very specific…)
Having already been annoyed with Charter over not carrying the HD lineup for CBS, not carrying the entire channel is just ridiculous. Our family spends a good deal of money with phone service, HD and digital cable along with 16Mbs broadband… With rumors of Charter running low on cash – what options are there? Being that their HQ is just a few blocks from our house – there's been little incentive for other options to present themselves… (I'm not going to say monopoly… but maybe I'll hint at it…)
So KMOV has their side of the story… But I've yet to find any information on Charter's side of the story… A quick search of Google will give you plenty of links to other newsworthy information…
"For more than two years, KMOV has been trying to reach an agreement with Charter Cable to have KMOV's signal available to Charter cable customers," KMOV leaders said in a written statement. "We have made offers, Charter has not responded. We want Channel 4 on Charter, but effective Dec. 31st, Charter will no longer carry KMOV.
Feel like letting off a bit of steam about your favorite shows? Give Charter a call…
Charter Communications offices: 314-965-0555
Charter Customer Service: 1-888-GET CHARTER (1-888-438-2427)
Charter E-mail: SteveGM@chartercom.com
Just as I was actually getting to like Charter after years of crappy customer support, technical support and dodgy quality, I have to wonder if other broadcast channels are going to be going static…