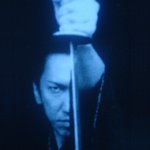 Some time back I talked a bit about my mission to discover the roots of a particular drum loop (Ashley's Roachclip). A long and arduous trip that had a fruitful ending. Well – it comes that I have many of these types of soulful searching that are continuously ongoing. The latest effort of mine involves tracking down an often used clip of music used in such movies as Kill Bill and more recently Transformers.
Sometimes called music beds or entrance songs – usually they're snippets of full length songs that go unnamed and are used in everything from sports shows, WWF entrances to film and TV trailers. No longer the case in this scenario – I found what I was looking for.
In researching some Web sites for my previous post about Leona Lewis' Bleeding Love, I watched a YouTube clip of Leona on X Factor. Long and behold – the entrance music to her stepping up to the microphone was the same music bed I've been looking for! A few more Google searches and 30 more minutes of whittling away my Sunday afternoon – I came across:
Tomoyasu Hotei – Battle Without Honor Or Humanity
From Wikipedia:
"Battle Without Honor or Humanity" is an alternate version of "Shin jingi-naki tatakai", an instrumental piece by Tomoyasu Hotei, originally used in the 2000 film Another Battle (aka Shin Jinginaki Tatakai) by Junji Sakamoto, in which Hotei also performs as an actor. The original version was also available in Hotei's live album Rock the Future Tour 2000-2001. Three versions of the track are featured on Hotei's 2004 album Electric Samurai (The Noble Savage).
Now that I know what it is, I can now share with you one of my favorite music beds… Doesn't it make you just want to star in your own action movie?
Battle Without Honor Or Humanity – Tomoyasu Hotei – (Song Sample)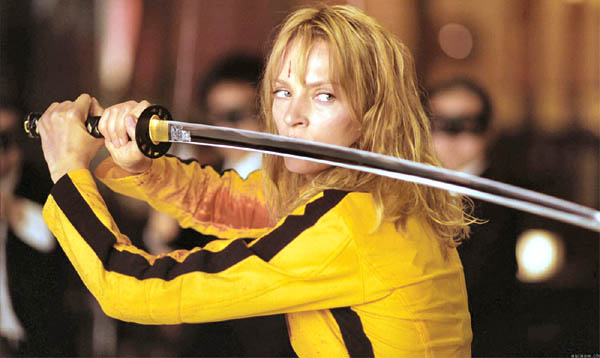 No real reason for showing Uma Thurman & Kill Bill… Just thought it needed a little something…