Sadly, I'm a few months late on a few Earworm updates once again. How odd that getting the selections and samples created is the easy part – writing and making the images for the posts get me behind! So I believe I'll get a pair of Earworm updates out tonight… Even if they've fallen a bit down on my playlist.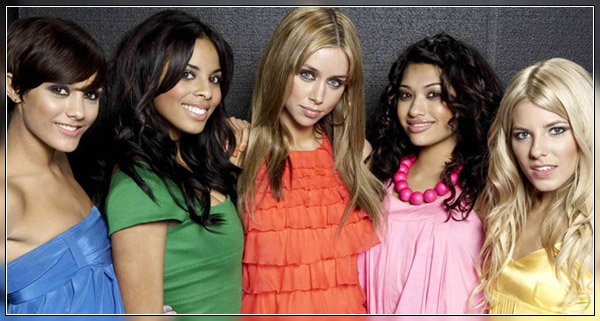 First up tonight is a single from the British Pop group The Saturdays called Issues. Catchy in it's own right but not really inspiring – the repeatability of the track really has to do with the Digital Dog remix version more than having it stand on it's own. Now for the song sample:
Issues (Digital Dog Radio Edit) – The Saturdays – (Song Sample)
And of course, if you'd like to see the girls in motion…
httpvh://www.youtube.com/watch?v=xT68EcMi6bM
I did chuckle to myself at some of the YouTube comments for this song… "Does anybody else but the first brunette even sing on this song?" – True enough, it's really about 5 pretty girls wiggling around and staring at the camera… Umbrellas are a bit goofy as well… But oh well… It's called Earworm – not retina burning.