I didn't want to like this song. Really. I saw Lady GaGa popping up on a few of my Top 40 lists and skipped passed it during my 5 second listen test. It just so happens that I heard the chorus of this song on the radio a few days while driving to the airport (GASP!! The RADIO!!) and I've been hooked with finding a way to get it out of my head ever since.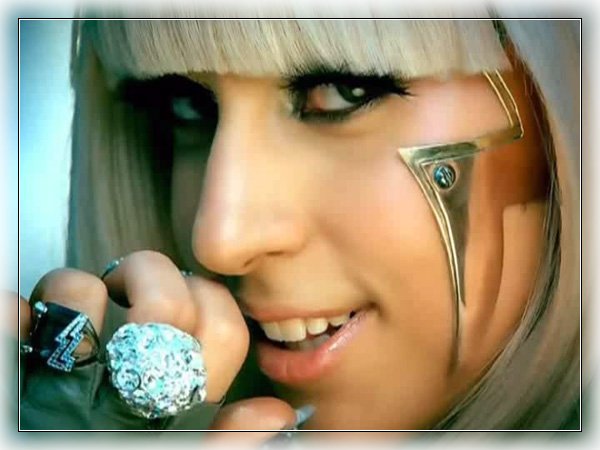 Tonight I even spent a few minutes finding remixes and videos to see what she's all about:
Stefani Germanotta (born March 1986 in New York, U.S.A.), also known by her stage name Lady Gaga, is an American singer-songwriter dance-pop, electronica musician signed to Interscope Records. Born into a Italian-American family and growing up in Manhattan's Lower East side Germanotta attended the Convent of the Sacred Heart School. Having learned piano by ear at the age of four, Germanotta went on to write her first piano ballad at thirteen and began performing at open mic nights by the age of fourteen. At the age of seventeen she gained early admission to the Tisch School of the Arts at NYU, where she studied music. By age twenty she began writing songs for Interscope Records artists, such as the Pussycat Dolls, also she recently declared that she wrote two songs for the upcoming Britney Spears album.
Hey… I can't complain with music chops like that… Especially knowing my penchant for bubblegum pop songs. I'll eventually get a few minutes to pass through her debut album, The Fame, to see if there are any other songs to my liking. I mean, now with Poker Face number one on quite a few charts – I'm sure I'm behind the curve on  this… (I really do need to start getting updates online sooner rather than later!)
So enjoy a bit of your own song sample here:
Poker Face (Glam As You Radio Mix) – Lady GaGa
Or with the obligatory "Official HQ Video"…