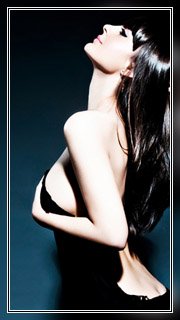 Once again I've found myself getting behind on a few of my Earworm selections. I'm down at least 4 or 5 so I expect I get some of these out of my system soon enough. I did actually go back and listen to these selections and sure enough, they're still some of the tracks in my "current" listening playlist.
First up in a track from Edward Maya entitled "Stereo Love" that includes VIka Jigulina. As seems to be the routine way that I'm drawn to Eurodance tunes, this one is no different. Edward being a Romanian musician and DJ, this first time out as an artist seems to have done pretty well for itself hitting number 1 on a few charts. Yet… strangely – no real mention of any US charts.
I actually like the original mix as well – mostly for the accordion refrain lifted from Bayatılar – but this remix won out for the more interesting base line and its bit less repetitive nature… Little did I know that Edward was trying to sneak credit for this to "anonymous"… But a good effort nevertheless.
So feel free to take a few seconds to grab a sample…
Stereo Love (Digital Dog Club Mix) – Edward Maya & Vika Jigulina (Song Sample)
Or try to get through a less than original "DJ walking around the streets" video…
httpvh://www.youtube.com/watch?v=dy2nBvtkgyE