Everywhere it seems Cee Lo Green's F*ck You song is being played or referenced to. I heard it some time ago but I really didn't get into the groove with it until I heard Sara Bareilles sing a cover of it when she was playing live in Saint Louis. (Even better, Sara didn't even cover up the "Forget You" part – she sang it full strength!) Then it hit Glee with Gwyneth Paltrow singing as a substitute teacher (in short skirt and glorious boots, mind you) and yes, now it's everywhere.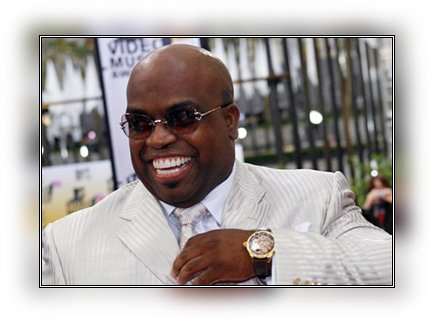 But this isn't an earworm entry about F*ck You – it's about Cee Lo Green's other great songs on his album, The Lady Killer. First pass through I really only skipped to his F*ck You song and was happy and settled with THAT song getting stuck in my head. But I thankfully took a second listen around a few months later and found myself on tracks 7 & 8. To be fair, Cee Lo Green is cashing in on his F*ck You song (and he should be!) but he's a got a few good grooves going on with "Satisfied" and "I Want You" – the focus of this earworm entry.
Both tracks are repetitive to be sure and Cee Lo – sorry buddy, not that great of a singer. But he does have a unique sound to his voice and the soulful comps to his tracks are quick to be enjoyed. Hopefully Cee Lo will be releasing one of these tracks as a next single before he only gets known for F*ck You. I'm also curious to see when a few other arrangements or remixes for "I Want you" will be coming out since the backing horn tracks get a little annoying the 4th or 5th time through.
So enjoy this bit of Cee Lo Green that doesn't require any asterisks or censure to get played!
I Want You – Cee Lo Green (Song Sample)
Satisfied – Cee Lo Green (Song Sample)