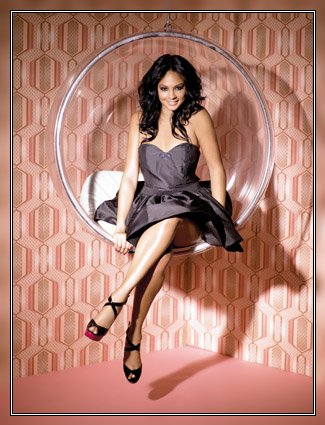 In order to move my post about Kelly Clarkson's house being for sale, it's time to get a new post up on Pulp Free… Not that I couldn't take a ribbing from my friends about it… But you'd think I was in love with her or something by the way I was being harassed… No matter – a new update in my series of Earworm efforts comes your way with this new track from Alesha Dixon called "Radio".
You may or may not be familiar with her… Not a lot of airtime has been used up in the States for Alesha Dixon but that's pretty common with English Pop singers. I had actually listed one of her tracks a few years ago called "Breathe Slow" so there's some staying power here so far. In this particular instance I came across the remix first and then hunted around for the original. Glad I found the remix first… I quickly passed on the original as it's mostly a half tempo version of this dance remix. It's not that it's bad per se – more similar to having a really good steak and then hitting White Castle a few hours later for a night cap (how's that for a metaphor?)
In any case, this tune has been bumping around in my head for the last few weeks so it seemingly qualified to be listed up here as a qualified contender. Your thoughts?
Radio (7th Heaven Remix) – Alesha Dixon – (Song Sample)
(It has been noted that this song is pretty reminiscent of another track I have on here – Robyn's Dancing On My Own track… Hmm… Pop Dance music does only use the same chord progressions, don't they?)